Sometimes there is a necessity to change same field(s) of several clients. To avoid time-consuming one-by-one change you can use "Bulk change client fields" wizard. Click "Change Client Fields" button in the "View Clients" window and select clients you want to change field(s) for: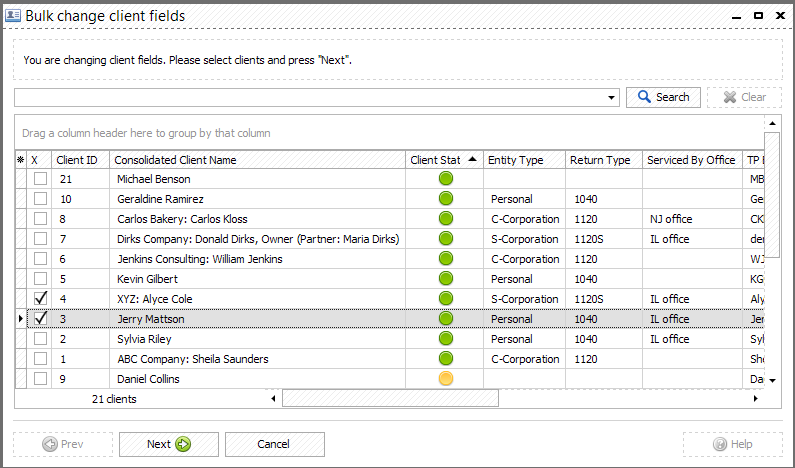 The next step is to select what fields you would like to change: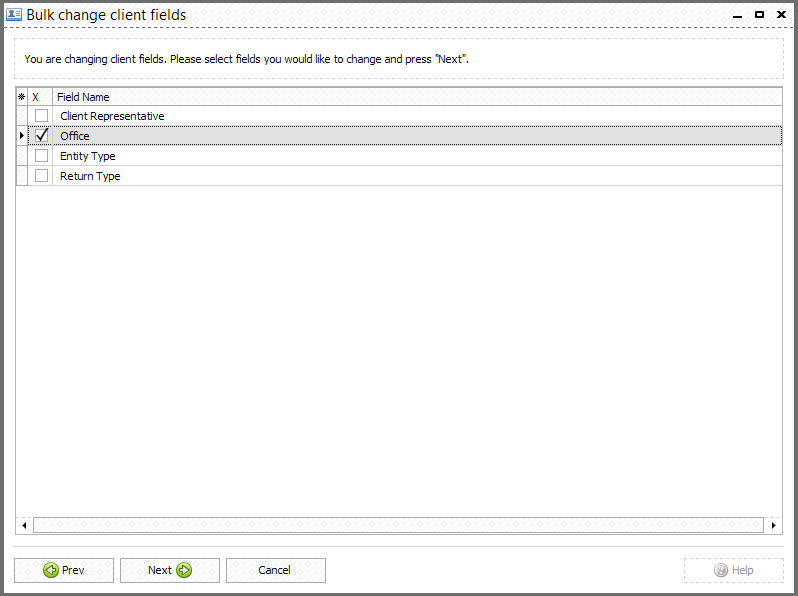 Please note, only for fields are available for bulk change:
•Client Representative
•Office
•Entity Type
•Return Type
When the field to change is selected click "Next" and choose if you want to select another value for the field (eg. assign clients to another office) or clear selected field: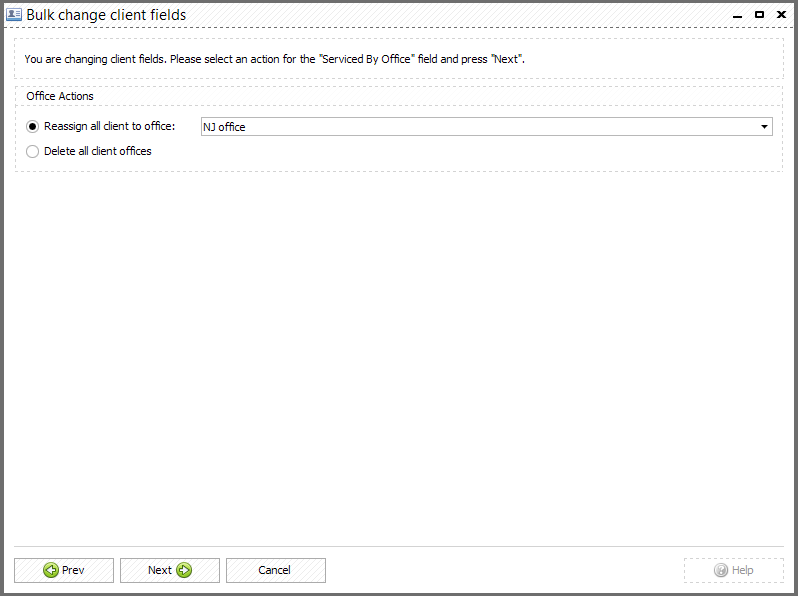 Upon clicking "Next" button you can see a summary of changes that will be applied to selected clients: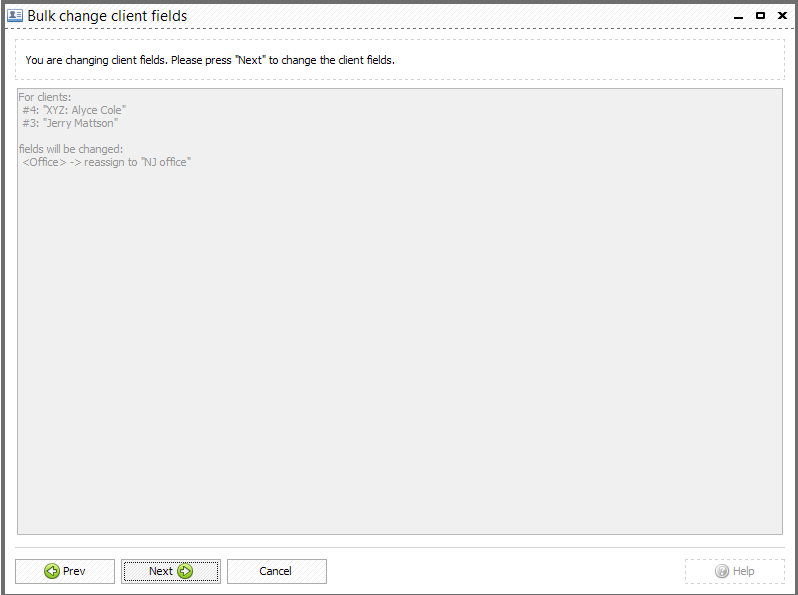 The last window contains the information about all changes applied: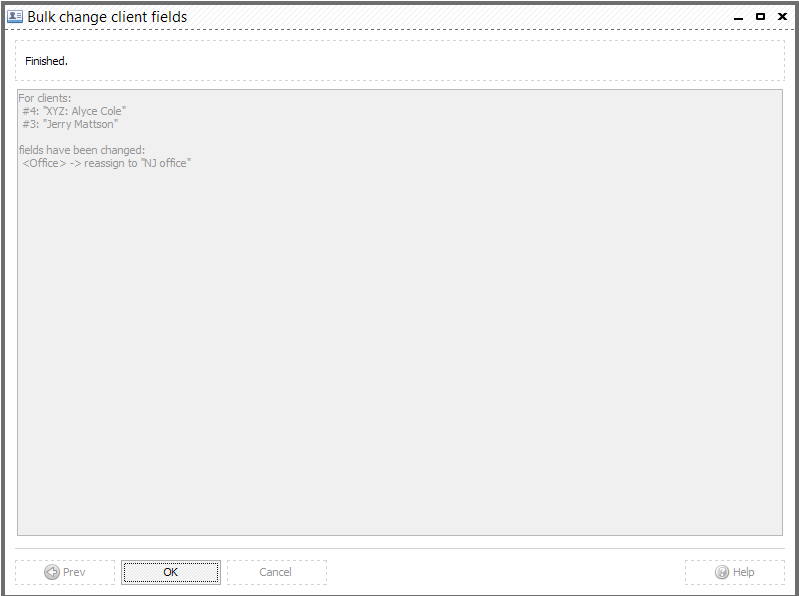 Click "OK" button to close wizard.