The simplest piece of work is a task. It's usually a one-time event such as: call client, print tax return, review file. In order to create a new task, you can select "Workflow"> "Create task" or simply press Ctrl+F5.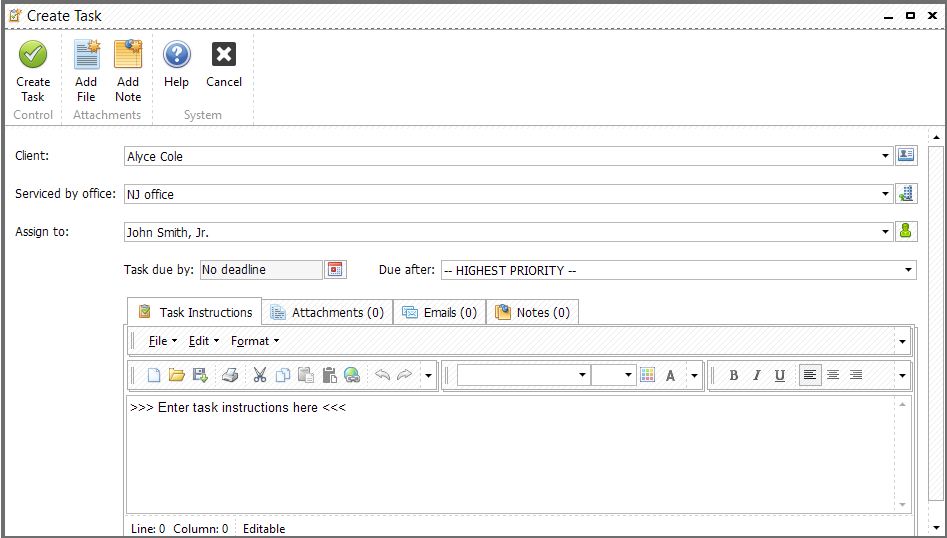 To select a client/office you can use a "Select client form" / "Select office form" or use the drop-down menu.
Tip: "Office selected on this step can be changed in future when task is already created but you can not reassign task to another client upon it's created"
To assign tasks to your staff or to yourself use a "Select user form" or a drop-down menu. Also here you can determine a deadline and choose a priority of the task. Then you can add instructions for this task and attach notes and files if necessary (drag-n-drop option is available).