If a client was referred by another client, you can easily reflect this in TaxWorkFlow. Go to the referred client's edit form and open the "Referrals" tab.

Here you may select one of four referral statuses: not referred, pending, cancelled and applied.
Since some referrals may not result in a new client, these status options help you track if the referred person did become your client, in order to grant a bonus to the person who referred the new account.
When a new client is referred to you ("referee"), you select the "Pending" status indicating that you are still evaluating this prospect. Select the person who referred him/her to you ("referrer") from the list of your existing clients and set the date when the client was referred.
After you qualify this referral, you may select "Cancelled" to indicate that this is not a valid referral, or "Applied" to confirm that the referral bonus is due to the referrer. To apply the referral, select the "Applied" status, when he was applied and specify the credit. You may enter notes into the "Comments" field to remember the details of this relationship. For example, below is a filled form for the client who was referred by Donald Dirks on the 15th of November 2015: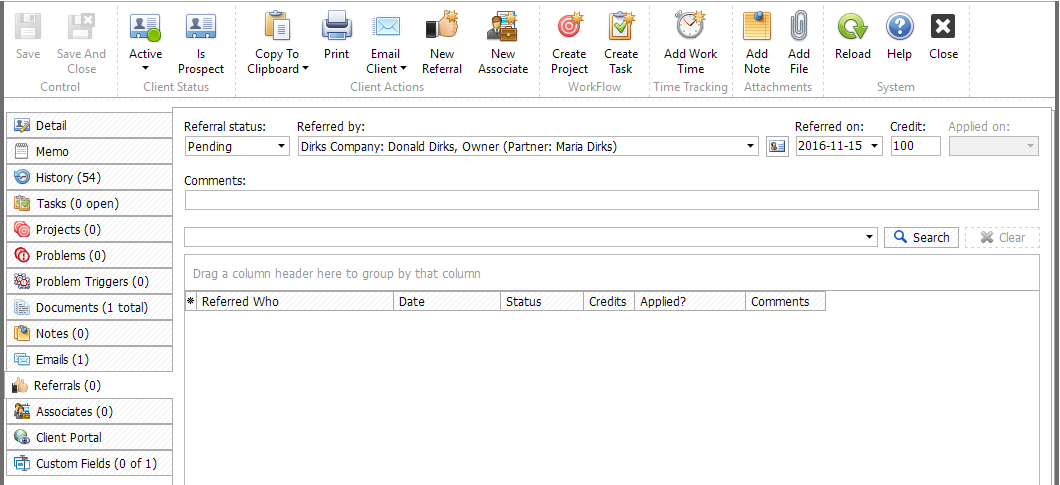 When the referral status changed to "Applied" you will get a notification if you want to select an invoice where to apply this referral credit: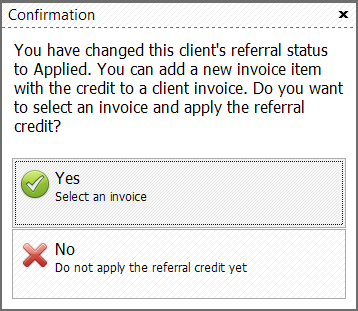 Click "Yes" and "Select Invoice" window will appear. Here you can find all the invoices created for this client and apply referral credit to any of them. If no invoices were created for this client you can click "Create Blank Invoice" button to create a new invoice. Upon clicking "Create Blank Invoice" button the invoice will be created and can be found in "View Invoices" window.
You can also apply referral credits while creating or editing invoice for the client. Simply click "Apply Referral Credit" button and select a referred client from the list. Please note, only clients with "Pending" referral status will be shown in the list: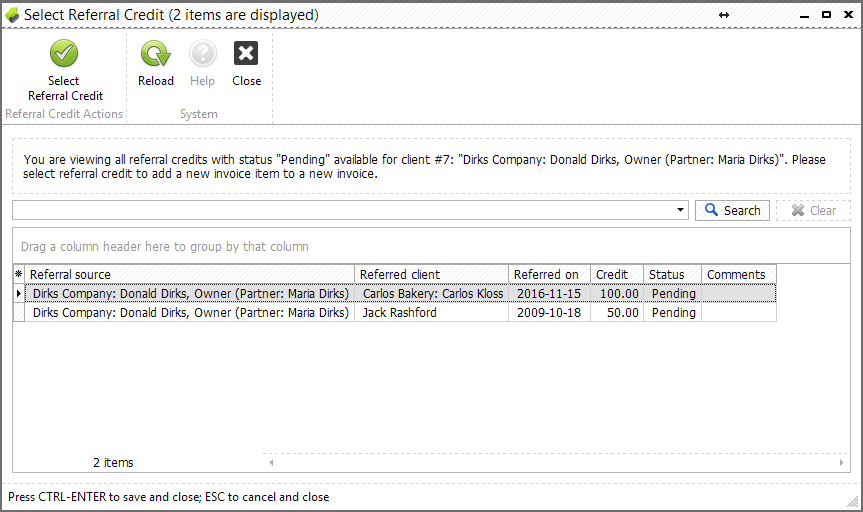 You can list all referrals by accessing the "Clients>Referrals" main menu item.
The "View referrals" forms will be opened.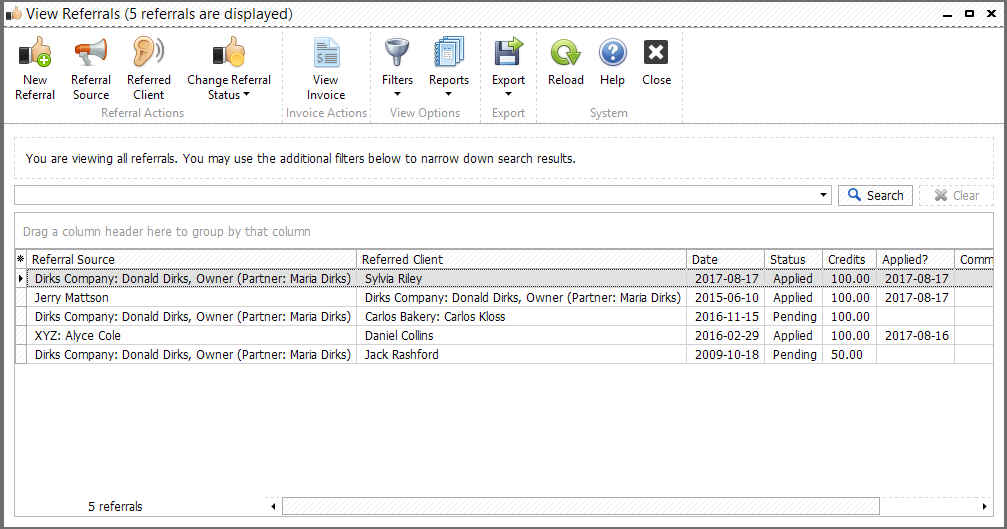 This form shows all existing in the database referrals so you can keep track and reward your loyal customers with referral bonuses.