In TaxWorkFlow we always improve the quality of the application and constantly add new features. We notify our customers about the changes in TaxWorkFlow and the need to update the application.
To update your application select "File"> "Update application". The application will check server for a newer version. If your version of TaxWorkFlow is up to date you'll see the following window: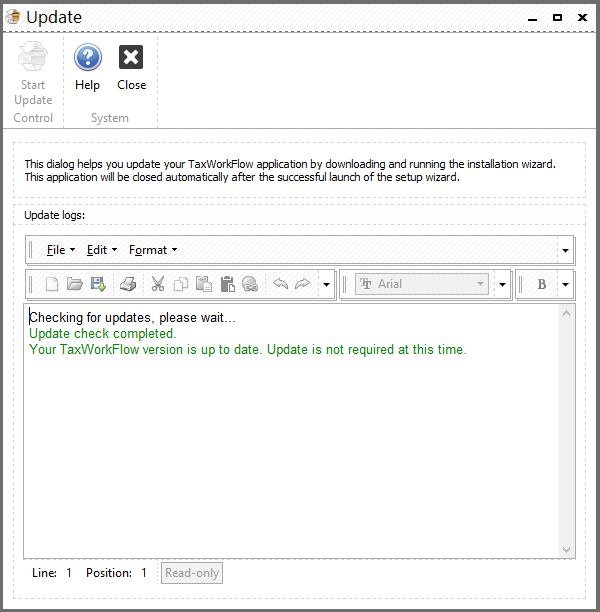 Otherwise click "Start Update" button. After the application downloaded TaxWorkFlow will close itself and start installation process.