You can easily customize your menu by adding to or removing buttons from it. Click right mouse button on any icon and choose "Customize...".

The first tab of the "Customize menu" is "Toolbars" where you can manage toolbars of the menu: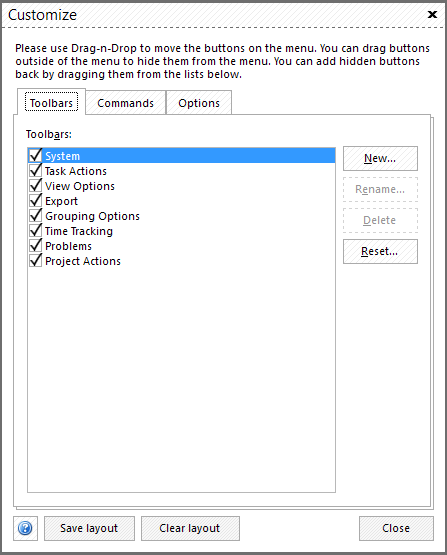 The next tab is "Commands":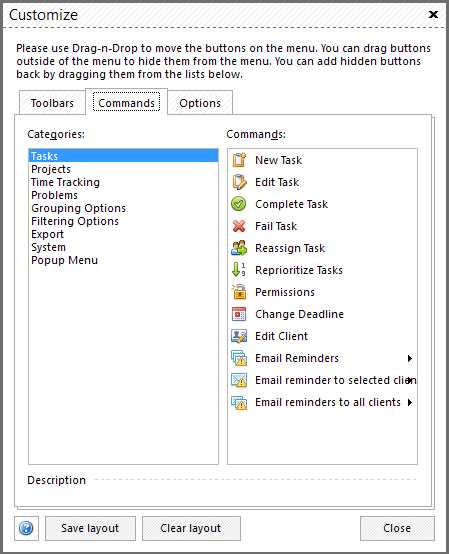 It contains "Categories" and "Commands" lists. For each category of the buttons from the left part you can find all available commands in the right part. For example, if you want to remove some button from the menu, simply Drag-n-Drop it out of the menu. You can add buttons from the "Commands" list back to the menu anytime later. Also you can save the layout you've made or clear it to get back to default settings.
"Options" tab allows you to manage your usage data and to choose other settings for your comfortable work with TaxWorkFlow, such as using large icons, show ToolTips on toolbars, show shortcut keys in ToolTips or to select a menu animations.