Print preview option is available for all invoices in the system. It could be opened from "View Invoice" window and it looks the following way: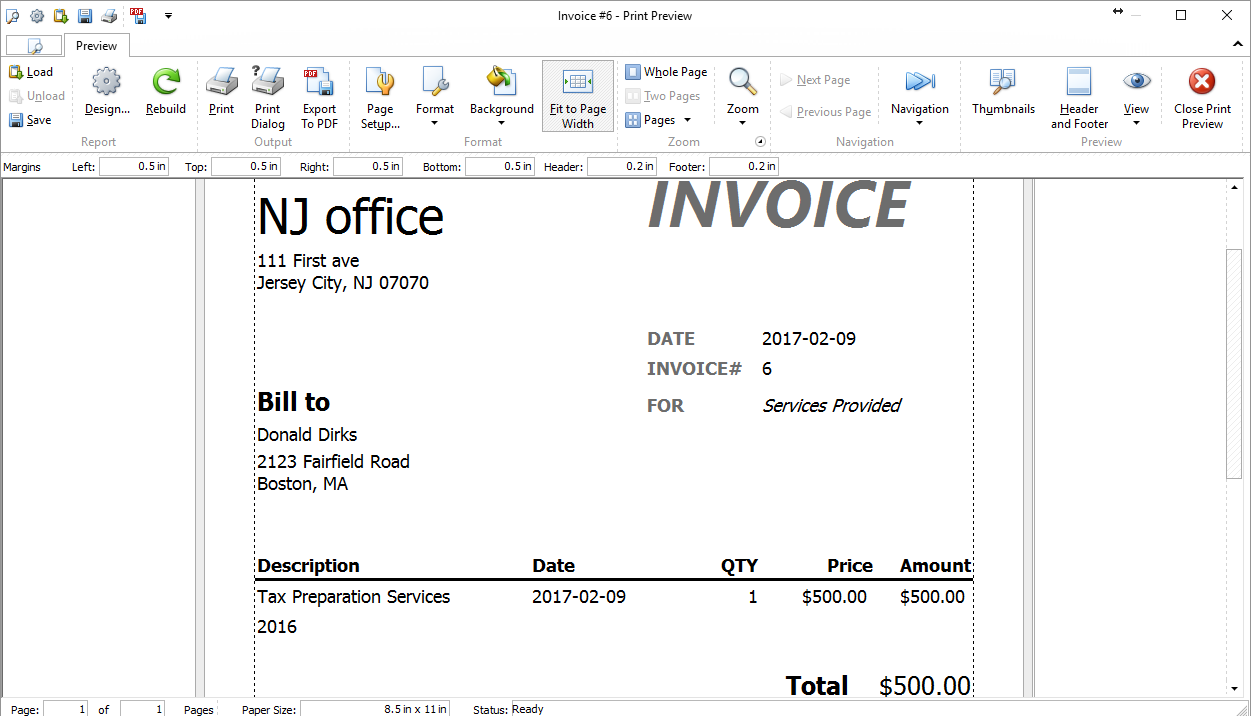 This window contains several groups of buttons.
"Report" group - these buttons allow user to load, unload and save Report File (*.rps). Design button allows you to make changes in invoice design while Rebuild button rebuilds the preview according to submitted changes.
Design button opens a popup window where you can change format report options, colors, fonts and behaviors: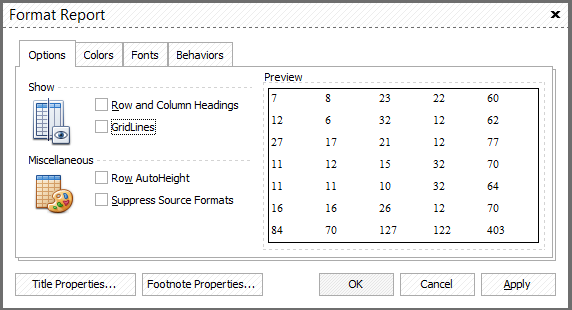 Also from here you can setup format's title and/or footnote text and properties.
"Output" group of buttons allows you to send the document to your default printer by clicking "Print" button. "Print dialog" button opens a standard Windows dialog where you can select printer and setup printing properties."Export to PDF" button opens "PDF Export Options" window.
"Format" group contains the following buttons:
Page Setup - opens "Page Setup" window where you can setup
▪paper size
▪paper source
▪orientation
▪print order
▪shading
▪margins
▪header/footer
▪scaling
Format button allows to edit title, footnotes, page numbering and date and time format.
Background button allows you to select a background color and fill effects.
Fit to Page Width - allows you to set content to page width.
"Zoom" group buttons allow you to select a preferable zoom of the preview: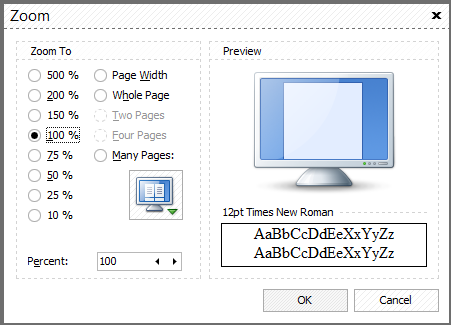 "Navigation" group of buttons allow you to navigate the pages of the invoice.
"Preview" group contains "Thumbnails" button that enables thumbnails, "View" button that allows you to show/hide margins, margins bar and status bar. "Header and Footer" button unhides header and footer tabs where you can select a part of header/footer and insert the following information there:
▪Page number
▪Number of pages
▪Page number of pages
▪Date and time
▪Date
▪Time
▪Machine name
▪user name