TaxWorkFlow's services invoice wizard allows you to create invoices quickly and easily. Before you open the wizard for the first time you need to setup prices for services you provide. Go to "Billing"-> "View accounts..." where you can determine all services prices. Here is more information how to do it.
After all prices are set you can use a wizard. Please go to "Billing"-> "Services invoice wizard..."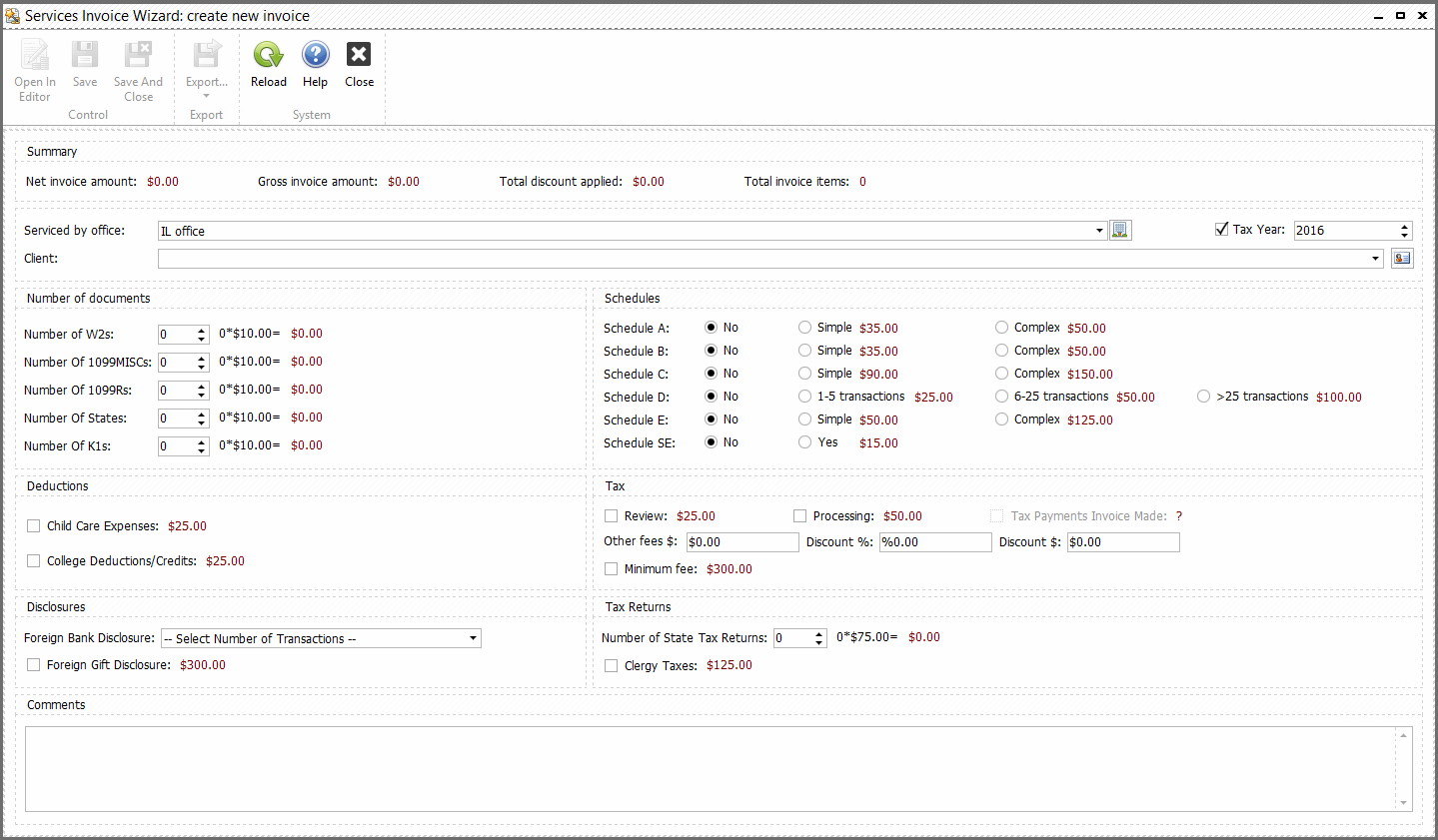 Here you need to select a client and an office which is serving him/her. You can also select a tax year. Then you can select any services to be included in the invoice and add your comments. When the invoice is ready click "Save" button and this invoice will appear in the "View Invoices" window with "Draft Invoice" status. To modify this invoice you may open it in editor clicking appropriate button in the "Services invoice wizard" window or you can go to "Billing"-> "View invoices...". Work with this window is completely described in "Operations with invoices" section of this chapter.